Starting, scaling or rebooting your consulting business? We offer resources for every phase. Our Become a Consultant series covers the trials and tribulations of consulting, along with helpful tips on basics like how to become a consultant, set consulting fees, invoicing, and more. Join 60,000+ monthly readers. For those looking for more in-depth help, we offer coaching, including 90-minute strategy session and more in-depth coaching services.
First Time Here?
Get Six Tips for Jumpstarting Your Expert Status here. If you'd like more detailed information and guidance, take a look at the workbooks, guides and resources in our store. If you're a little further along, consider one of our coaching services – and take a look at the main page for more about my philosophy.
About Andréa Coutu, Entrepreneur Coach
My name's Andréa Coutu. I'm a business consultant and coach in beautiful Vancouver, BC, Canada. And I've been a consultant for my entire career, starting while I was still in university. I've successfully run my consulting business through the dot-com crash, post 9-11 economic shakedown, Asian banking collapse and economic downturns. My clients range from the Fortune 500 to startups working from home offices.
Am I rich? I suppose that depends on how you define rich. I'm earning a good living, doing something I love. Since starting my consulting business, I've taken several dream vacations, obtained an MBA, started teaching university graduates, and reached many life goals. For me, having a business that fits with my values and lifestyle and that allows me to connect authentically with people is more important than anything else. Yes, I have a home by the beach in a sought-after neighbourhood, with lots of friends nearby, which means I lead with my lifestyle, not my wallet. If you're looking for pictures of my sports car collection, keep moving along, as you're more likely to stumble on me tweeting about sustainable housing or human rights!
If you're here, I imagine you're interested in consulting and entrepreneurship. Consultant Journal originally started when I decided to post articles to help the people who were finding my business website and asking how to get started. When a few posts went viral, I decided to start posting more regularly and an online community emerged. Today, I also offer coaching and consulting services.
Take a look around the site. If this is your first time here, you'll want to read the Become a Consultant series, including my big list of reasons to become a consultant. 
If you're already comfortable with the idea of consulting and ready to put your dreams into action, take a look at my post on setting consulting fee rates. I share many of the tools I use to calculate consulting fees. In fact, that's one of the most important articles on this site.
I can also help with coaching. Book a session or reach out by email.
Whether you're already working as a consultant or just tossing around ideas, ConsultantJournal.com has tips and tricks to help you grow your business. Still wondering what to do? Start here.
Media Inquiries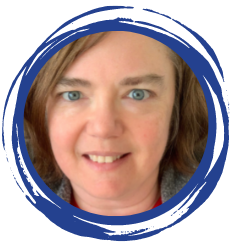 Contact me at https://consultantjournal.com/contact.
Andréa Coutu has been interviewed by Entrepreneur, CBC, CBC Radio, Radio Canada, Business Week, CanWest, The Vancouver Sun, The Vancouver Province, The Toronto Star, Realm Magazine, Business in Vancouver, Buffalo First, Buffalo Law Journal and many other media outlets. She has spoken about consulting, entrepreneurship, business start up, marketing, management, business strategy, advertising, work-life balance, parenting, working from home, MBAs and even road rage. She has also worked as a freelance writer, publishing articles in a range of magazines and newspapers, including USA Today.
Privacy & Legal
See our privacy and legal policy.
Social Responsibility
Consultant Journal believes in sustainability and social responsibility. We do this by:
Supporting entrepreneurs in pursuing their life goals, often with the consideration of work-life balance, wellness, flex time, family time, personal values, one's unique contribution to the world and the pursuit of dreams
Offering our information products and promotions in electronic formats as our primary strategy
Creating unique products, rather than saturating the market
Recycling all paper in our office
Favouring green transportation for meetings and choosing Skype and phone conferences when possible
Providing microloans to entrepreneurs in least developed nations
Practicing knowledge philanthropy with non-profits, inner city schools, young entrepreneurs, university programs and community-building organizations