I'm pleased to announce the launch of Write Your Business Plan Now, a kit I put together to help real people write business plans. I mentioned I'd be releasing the guide a few weeks ago, but I went back and added in extra resources to make it a complete, all-in-one kit. Inside the kit, you'll find the resources I actually use in my business every day to help my clients with their business plans. I showed the kit to one of my clients and she exclaimed, "This is what everybody needs!"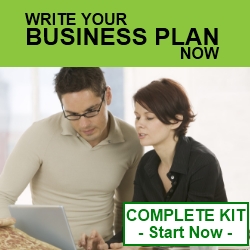 Click here to learn more about Write Your Business Plan Now.
The kit includes a full guide to writing a business plan, a Quick Start Guide and Word template you can start working on right away, Excel spreadsheets that you can just plunk numbers in and more. I based Write Your Business Plan Now on the problems I saw people struggle with when I was a business advisor for a self employment program, along with the challenges I see my own consulting clients tackle.Moreover, "business plan" is one of the most popular searches on this site, so I want to make sure Consultant Journal readers have everything they need.