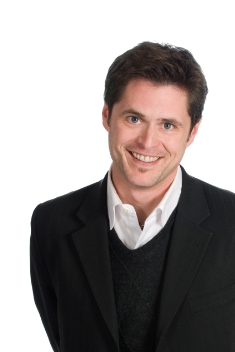 How to use LinkedIn to build expert status – Are you wondering whether LinkedIn can help you build your expert status? Curious whether LinkedIn is anything more than just a fly-by-night social media portal?
LinkedIn is a unique social media site that can be a powerful tool when used appropriately. And one of the most effective ways to use LinkedIn is as a tool to help you build expert status.
Here are five tips to help you build your expert status on LinkedIn:
1. Be a valuable member of influential groups
Have you joined a LinkedIn business-related group yet? If not, a quick browse in LinkedIn offers a window into many online business groups.
But don't just join industry organizations. Consider frequenting complementary groups and becoming known as the resident expert in that group in your niche.
And don't just post your own status updates. Answer others' questions and demonstrate your expertise by giving back.
Not sure where to start when it comes to LinkedIn groups? Check out which groups your peers and colleagues have already joined.
2. Share your favorite book recommendations
Check out the LinkedIn "Amazon Reading List" application. It's a great little app that allows you to share the business-related books that you like. Your chosen books are displayed right on your LinkedIn profile. Or, better yet, if you're a published author, you can load your reading list with your own books–peppered in with a few other useful picks, of course!
Displaying your reading list on your LinkedIn profile is an effective yet subtle way to demonstrate that you're active in your industry and that you're an expert in your field.
3. Officially associate yourself with the movers and shakers in your industry
Are there big-wigs in your niche? Use your existing LinkedIn network to ask for an introduction from one of your existing connections so that you can be connected with the movers and shakers in your niche.
Become an expert by affiliation.
4. Ask for referrals from your best clients
You know who they are: the clients who think that you're the greatest. The clients who love your work and what you do.
Don't be afraid to request a recommendation or testimonial from your biggest fans. Nothing speaks louder than what someone else has to say about you!
5. Fill out the LinkedIn Honors and Awards section
If you've been nominated or won awards, don't be shy. List 'em in LinkedIn!
Never been nominated for anything? No problem. Why not join the board of an industry association instead?
Take action on at least one of these tips on how to use LinkedIn to build expert status to see results today. Increasing your expert status can do wonders for your business, so have the confidence to see yourself as an expert!
Related Posts: