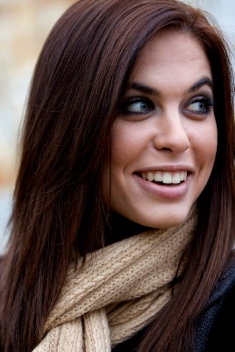 8 consulting lessons they don't teach you in school – From setting rates to firing clients, university curriculum doesn't quite cover the ins and outs of consulting! Here are 8 consulting lessons that you won't learn in academia:  

1. Marketing doesn't have to be a pain.
Marketing can be viewed as a necessary evil or as self-nurture.  Marketing doesn't have to hurt. Learn to love marketing and networking, and you'll reap the rewards.
2. You don't have to be outgoing to succeed as a consultant.
Shy? You can still build a business network even as an introvert. In fact, introverts bring special skills to their businesses. Learn to leverage your personality – be it an introverted or extroverted one.
3. Firing your clients is an option.
Not being treated with the respect you deserve? Is your client an annoyance or a money pit? As a consultant, firing your clients is always an option!
4. How to set consultant rates.
Setting consulting rates is one of the most important elements of your business.  Find out everything you need to know about setting consulting fee rates right here.
5. Sometimes saying no can be the best decision you've ever made.
Every time you say yes to one thing you're in effect saying no to something else as a result. Do you want to be a specialist or do you want to be a generalist? Should you "do windows"?
6. How to build your expert status.
Consultants get hired for their expertise. Here are some excellent tips on how to build your expert status–even if you're not the world's leading expert in your industry.
7. What to do when a client doesn't pay.
It's bound to happen eventually. Do you know what to do when a client doesn't pay? Here is an outline of the steps you should take when a consulting client doesn't pay.
8. Consulting rules: From work-life balance to choosing your own co-workers and clients, here are 8 reasons why consulting rules.
Related posts: